Premium tasting experiences & local food for those with limited time. The most fun you can have in 4 hours. Fully customisable of course.

Group Size:
6 to 24 guests

Tour Duration:
4 hours approx

Best Suited To:
Those who only have a limited amount of time to experience the Valley.
Inclusions:
Tastings at 3 premium boutique wineries
Gourmet cheeses
Stop at the chcolaterie
Flexible start times
Consult with our tour planner 
Fully customisable 
Plus:
Vehicle & friendly driver
Pickup & return to your accommodation
Play your own music [BYO speaker]
Everything arranged for you so all you need to do is get on the bus!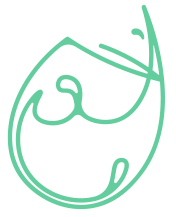 Other Options:
What Kind of Day Would You Like To Have?
Would you prefer a chilled, classy day out or would you like more of a party vibe? Regardless of what you want, we know where to take you!
Ditch the Cheese / Chocolate Tastings
Watching what you eat? No problem. You can ditch this option and do an extra winery (+$5pp)
Cider Tasting
Swap a winery for a cider tasting (+$5pp)
Cocktails
Swap a winery for a cocktail stop (+$10pp)  
Lunch
While the off-the-shelf tour doesn't include lunch that doesn't mean you can't have it. You can either drop a tasting or add extra time to the day.
Make a Suggestion 
Want to visit your favourite winery or maybe there's one you're dying to try? Whatever it is just let us know and We'll see if we can make it work.
Lunch Options:
While a lunch stop isn't a standard inclusion on this tour you can add it. Note that adding this option will increase the time spent on the tour and additional charges apply. Here are some options:
Steels Gate
Australian & European inspired cuisine served by enthusiastic and knowledgeable staff in a lovely, picturesque setting. Tour group See it.
OR
Fergusson Winery
Vineyard and restaurant with rustic appeal serving contemporary Italian food. Outstanding, creative & fun!  menu with 2 options. See it
OR
Quarters at Hubert 
Modern restaurant serving Australian & European inspired dishes designed to be shared. Includes pizzas, pastas and more. See it
OR
Healesville Hotel
High quality, great tasting pub food that will leave you satisfied. See it
OR

Choose Your Own Restaurant
We can take you anywhere you like!
Notes on Booking:
Pickup Time
The first venue time is between 10am & 1pm. Your pickup time is determined by how long it takes to get from your pickup location to the first venue. So, if you want a first venue time of 10am and you're 30 mins away from the valley your pickup time is 9:30am so you arrive at the first venue on time.
Number of Guests:
When you make the booking just choose the number of people you think will be attending. You are NOT locked into paying for that number if less people confirm.
Deposit:
Only $250 is required to book. Your deposit is NOT refundable so only make a booking if you're committed to the tour. Please also view our terms and conditions.
Is This Tour Suitable for Hen's Parties? 
Absolutely it is!…but not rowdy groups. No phallic paraphernalia or outrageous dress ups. Themed events are fine as long as everyone is dressed appropriately for a wine tour. 
Strictly no drugs. 
All Venues Subject to Availability
We recommend booking ahead and having the balance paid one month from the tour date so we can lock in our favourite venues. 
Pricing:
Group of 5 $175.00 (per participant)
Group of 6 to 7 $149.00 (per participant)
Group of 8 $139.00 (per participant)
Group of 9 to 10 $129.00 (per participant)
Group of 11 to 15 $119.00 (per participant)
Group of 16 to 20 $109 (per participant)
Group of 20-24 $99 (per participant)
Pickup Locations & Additional Charges
– Yarra Glen, Dixon's Creek, Healesville, Tarrawarra, Coldstream – free
– Melbourne CBD $220
– Other locations are charged at $110/hr based on travel time.
Ready to Book the Valley's Best Tour?
Pricing, availability and the ability to book can be found above but if you've got questions speak directly with our expert tour planner, Brendan or shoot him a message for a fast response.
Share this tour with your friends