Start with wine, finish with beer and have lunch in between. Something for everyone.

Group Size:
4 to 30 guests

Tour Duration:
7 hours approx

Pricing From:
Only $145pp

Best Suited To:
Party groups that have a mixture of beer drinkers and wine drinkers.
Inclusions:
Tastings at 2 wineries
Tastings at 2 breweries (wine also available at these venues)

Lunch
Stop at the cheese &/or chocolate shop
Consult with our tour planner
Plus:
Vehicle & friendly driver
Pickup & return to your accommodation (within 20mins of Pokolbin. Charges apply for other areas)
Play your own music [BYO speaker]
Drink on the way home
Everything arranged for you so all you need to do is get on the bus!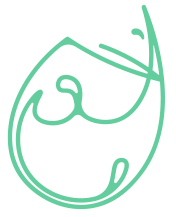 Lunch Options:
Four Pines at The Farm (included)
Tour group menu that includes a drink. Atmosphere and a view. Hands down the best lunch venue for this tour. (menu)
Gourmet Woodfired Pizzas (included)
Choose from a selection of the Valley's best woodfired Pizzas. Included in the tour price.
Lunch + Wine @ Twine Restaurant (+$10pp)
Enjoy an amazing lunch by the award winning Twine Restaurant, featuring local produce plus a drink. (menu)
Baume Restaurant (+$5pp or +$20pp or +$35pp)
Choose from 3 menus at the hugely popular Baume Restaurant. Be quick though! (menu)
Choose Your Own Restaurant
If you'd like to not be restricted to a set menu you can choose from the excellent selection of lunch options available. In this case we take $25 off the per person price of the tour and you pay for your lunch on the day. We'll make the booking for you.
Other Options:
Swap Venues
Swap a brewery or winery for a distillery (no extra charge).
Luxury Mercedes Van
Want to travel in style? Upgrade to a 12 seat Mercedes with leather seats, tinted windows and premium sound system. (+$55 per hour)
Suggest Something
As all our tours are customisable so you're welcome to make a suggestion and we'll see if we can incorporate it into your day.

Notes on Booking:

Pickup Time
The default first venue time is 10am. Your pickup time is determined by how long it takes to get from your pickup location to the first venue. If you're 30 mins away from the valley your pickup time is 9:30am so you arrive at the first venue by 10am.
When you make the booking just choose the number of people you think will be attending. You are NOT locked into paying for that number if less people confirm but please note that less people can mean a higher per-person price.
Only $250 is required to book. Please understand we are a small business and your deposit is NOT refundable so only make a booking if you're committed to the tour. Please also view our terms and conditions.
Pickup Locations & Additional Charges
– Newcastle, Lake Macquarie, Raymond Terrace $110
– Maitland $75
– Outside 12km radius Pokolbin but nearby $50- $75
– Central Coast – $110-$220
– Sydney – $POA
– List of other locations & charges here
*Price may be slightly higher or lower for vehicles from Sydney, Central Coast and obscure locations. Phone or email us for price.
Pricing & How to Book:

To book, simply pay $250 deposit.
Pricing depends on number of people and who's drinking what so please contact us for a quote. You can use the below as a guide but these are prices for people drinking everything.
Please let us know if anyone isn't drinking beer and we'll reduce the total price upon receipt of the order.
Group of 4 – $299pp
Group of 5 – $265pp
Group of 6 – $245pp
Group of 7 to 8 – $225pp
Group of 9 to 11 – $195
Group of 12 to 14 – $185pp
Group of 15 to 19 – $175pp
Group of 20 to 22 – $165pp
Group of 23 to 24 – $155pp
Group of 25+ – $145pp
What About Non-Drinkers?
Yes, we cater to them. We don't charge them for tastings. When you make the booking, select the total number of people attending then in the additional comments section please write "including 1 not drinking".
What's Expected of You:
Breweries are not nightclubs or your local pub so a different standard of behaviour is required.
– Strictly no drugs
– No drinking games
– Drinking on the way to the Valley and between venues is NOT permitted however on the way home is fine!
– Keep it together. Venues reserve the right to refuse service or entry to anyone showing signs of intoxication.
Buck's Parties
While this tour is suitable for buck's parties it is NOT suitable if you're sinking 20 beers the night before or getting on the bag and you won't be sleeping. We can't have blokes rocking up to wineries in a munted state.
Ready to Book the Valley's Best Tour?
If you've got questions speak directly with our expert tour planner, Brendan or shoot him a message for a fast response.
Share this tour with your friends