Your Tour - Your Way
Enjoy Flavourful Hunter Valley Wine Tours From The Central Coast
You can immerse your senses in the stunning scenery, flavour, and fun of Hunter Valley with just a short trip from Terrigal, Gosford, Avoca Beach or anywhere in between. Our exceptional, fun-filled, and adventurous hunter valley wine tours from the central coast allow you to create unforgettable memories and explore some of Australia's best wineries. Whether you're celebrating an engagement or milestone birthday or want a fun holiday experience, we have tours to suit every occasion, personality, and budget.
Choose from our ready-to-go tours, customise or build your own. Speak with our expert tour planner today about making your day one to remember.
GIN, VODKA, WINE & GOOD TIME  
Our most popular, value packed tour! Everything you need for a fantastic & memorable day out.
Tastings at 3 boutique wineries
Vodka / gin tasting
Lunch + drink 
Stop at the cheese &/or chocolate shop
Plus many more customisable options!
From: $139pp
HALF-DAY SPLASH & DASH ADVENTURE
Premium tasting experiences & local produce. Perfect for classy parties and corporate events. 
Tastings at 2 boutique wineries
Vodka / gin tasting
Artisan chocolate tasting
Gourmet cheese tasting
Plus many more premium customisable options! 
From $99pp
TWO WINERIES TWO BREWERIES
Start with wine, finish with beer and have lunch in between
Tastings at two boutique wineries
Tastings at two breweries
Lunch + drink
Stop at the cheese &/or Chocolate shop
Plus many more customisable options
From $139
Hire a van and one of our fantastic drivers for the day.
Plan your own tour
You choose the venues
7hrs hire
Perfect for groups of up to 11 people
From $750
Small Group? No Worries. Join a Public Tour
FULL-DAY GUIDED WINE & FOOD TOUR
Award winning tour where you'll indulge in premium wine and food.
Tastings at boutique cellar doors.
Tasting at a distillery
Fresh, local food 
Stop at artisan cheese & chocolate shops
Plus much more
Price: $199pp
Why You Should Explore Hunter Valley Wineries From The Central Coast
Our experienced team has hand-picked the best venues the Hunter Valley has to offer and created a selection of wine tour packages to suit a wide range of clientele. From those looking to have a fun day out with friends to wine enthusiasts wanting to discover a new flavour, you can explore wineries your way with our excellent tours.
With more than 150 vineyards to choose from and our exceptional customer service, you can easily create an experience to suit your taste or special occasion. We cater to large and small groups and believe experiences are more fun when shared with friends. Just let us know what you want from your tour, and we will create a bespoke experience to remember. Our experienced team can also advise you on the best venues to check out depending on the time of year you're visiting or the occasion you're celebrating.
Celebrate Any Occasion With a Wine Tour From The Central Coast
You can opt for a set premium wine-tasting experience for a half-day or enjoy an all-day outing. Every wine tour from the central coast has numerous add-on options so you can readily create the perfect bespoke experience to celebrate a bride-to-be birthday, engagement, or corporate team event.
Our tours are not just about wine tasting. We collaborate with numerous wineries across the region, making it our mission to have in-depth knowledge about every venue. You'll receive interesting knowledge and history about the area from our outgoing and enthusiastic team to ensure a memorable experience from start to finish.
Enjoy Sensational Flavours
We take our hunter wine tours to the next level and give you a full flavour experience with more than just wine. Enjoy a stop at the chocolate or cheese shop or experience delicious gin and vodka flavours with a tasting at a local distillery. Learn how to make wine cocktails or finish your day with a brewery stop. Whether you know what you like or want to try new flavours, our tours will surely excite your taste buds.
You can soak up the stunning scenery and enjoy a relaxing atmosphere with a culinary dining experience at one of the venues. Choose from a range of lunch menus and settings such as gourmet wood fire pizzas at a winery, tapas on a farmhouse deck set among the vines, picnic on lush estate grounds, casual dining at a top brewery, a ploughman's lunch, and more.
We make arranging the ideal wine tour easy with our effortless online booking system. You can choose the perfect package for your requirements and budget, from half-day experiences to full-day tours. If you know what you want, you can readily customise a tour package online with extras and add-ons to create the perfect outing, or our experienced tour planner is always on hand to assist with ideas and planning.
Let us know how you want your day to go, and we'll take care of everything. There is no need to wonder how much or when to pay, as our tour prices will include everything you select. The only thing you have to worry about on the day is getting on the bus at the correct time. Our drivers will pick you up and drop you off at your location on the Central Coast and ensure you have a fun-filled day touring wineries in a comfortable air-conditioned mini-van or bus. You can even bring along your favourite music to play along the way.
Private Hunter Valley Wine Tours
Our private tours cater to you and your crew. You'll enjoy the company of your friends or colleagues on one of our private wine tours stopping at only your ideal venues. We provide private experiences so you can taste and tour your way. You can hire one of our drivers and vans for the entire day and plan your tour, visiting your chosen venues.
We have tours to suit a wide range of budgets. You can relish the flavours of Hunter Valley with a half-day tour starting from $99 per person. Every package has an array of add-on or swap options such as cheese and wine pairings, cocktail making, or brewery stops so you can create an exceptional wine tour to suit your adventuring style. If you're a couple or small group, you can join one of our unrushed group tours for an afternoon or full day. You'll receive excellent personalised customer service and may even make a few new friends along the way.
Inclusive & All Inclusive Winery Tours
Our tours can cater to everyone. We tailor our services to your requirements so if you're thinking of a family day out with kids, they're more than welcome on our private tours. We can accommodate fold-down wheelchairs on our bus, offer reduced tasting prices for those not trying any wines, and partner with numerous wineries with vegan and vegetarian menu options.
We make it easy for you to enjoy flavour, fun, and friends with our tailored wine tours. Once you select your ideal tour package, we take care of the arrangements, so all you have to do is jump on the bus. You'll cruise around in comfort and style while our experienced drivers provide entertaining commentary on the scenery and wildlife. We'll also make the scheduled stops along the way for your food and wine tastings. Whether you want a relaxing wine tour experience or an adventurous outing, you can create your perfect day with our exceptional tour packages.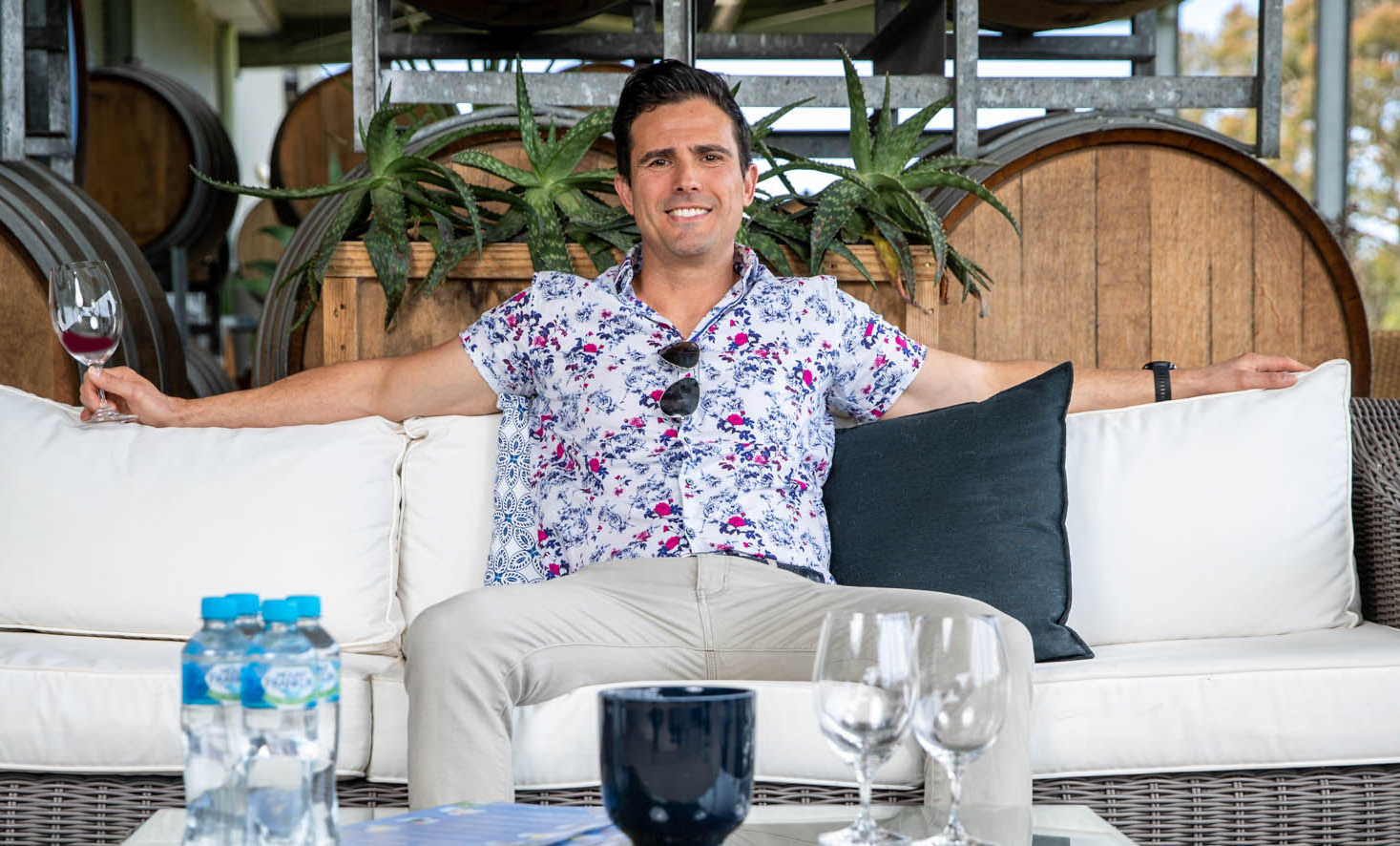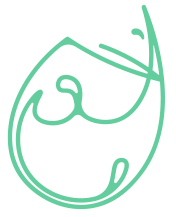 Welcome to flavour country
Come, join us!
Come join us on the best day out you've had in ages and one you'll remember for a long time! Over the years I've sampled everything I could, hand picked the best venues and listened to customer feedback. The result is a selection of tours with loads of options so that you can have 'your tour, your way'. We can't wait to help you plan your perfect day out. Let's do it!
Chat soon,
Brendan
Testimonials
People

says about Wine Party Tours
Had the most incredible experience through this company on Saturday for my birthday. I felt very accommodated for and the day ran so smoothly all thanks to Brendan. I couldn't be more confident in my choice. Our driver made sure we were all having such a great time which was so great to see! Would recommend these guys to absolutely anyone and cannot wait for some of my friends to use these guys for their birthdays next year 🙂
I honestly wish I could give more stars! The team organised my entire hens weekend itinerary for every bar and any issues we had were swiftly dealt with. We didn't have to worry about a thing. All the girls on the bus have said they won't ever go through another company for their wine tour.
We hired Wine Party Tours for a 50th birthday. Everyone had a wonderful day. The venues we visited in the hunter valley vineyards were exceptional. Our group was well looked after by our driver Greame. They looked after all the organisation. Lunch was included in the price and was delicious. It was a great day full of lovely wine, food, music and laughter.
Heaps of fun! Corey was a great host, all very professional and great venues. Whole group had a blast!
Best service of its kind in the Hunter. Everyone had a brilliant time, staff were super cool and easy to deal with. But Damien and his crew made sure this birthday was one I won't soon forget!
Went on an office Christmas party tour with these guys. What a bunch of legends! Very well organised, enthusiastic and above all else just heaps of fun. Damien was even good enough to indulge my rockstar fantasies with a bit of karaoke 😉 Highly recommended, will be booking again!
These guys were fantastic the right from the beginning even saving the day helping me organise some things last minute when other bookings fell through. I cannot recommend them enough and suggest you book your next event through them and be guarenteed on incredible time making some great memories.
The Best Wine Tours
in Australia