Join an Exceptional Wine & Food Tour

Group Size:
1 to 6 guests

Times:
8:30am – 6:30pm

Price:
Only $250pp
Children $195pp

Meet At:
Pick-up from your city hotel or at another agreed point. If outside the city, meet at St Paul's Cathedral which is located on the corner of Swanston & Flinders Streets in the city.
Inclusions:
Tastings at premium cellar doors
Main course a la carte lunch + glass of wine & coffee
De-Bortolli vineyard wine & cheese flight.
Bottled water
Transport and tour guide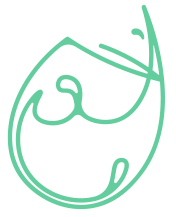 L
et's do this!
If you are staying at a hotel in the city, we will arrange to pick you up from there. However, if you are staying outside the city, you can meet us at St. Paul's Cathedral. Before we begin the tour, you'll have the opportunity to meet your guide, who will be your host for the day. Our guides are locals who have lived in Melbourne for a long time and have a wealth of knowledge to share. They will provide you with information that is relevant to your Yarra Valley experience, so you can make the most of your time there.
De Bortoli Wine & Cheese Flight
Embark on your journey towards the northeast, passing through the leafy suburbs of Templestowe, Eltham, and Kangaroo Ground, until you reach the De Bortoli Vineyard located in Dixons Creek. This will be an elegant beginning to your day as you will have the opportunity to indulge in a tasting of handpicked wines paired with exquisite cheeses at the largest wine producer in the Yarra Valley.
Yering Station Vineyard Lunch & Tasting
Next, the tour takes you to Yering Station, home to Victoria's first vineyard in 1838. You'll have the opportunity to taste their estate wines in the original winery, which also houses a collection of local artworks and produce. After the wine tasting, head to the restaurant that boasts breathtaking views and a diverse menu of world-class cuisine. There, you can select your preferred main course meal from the a la carte menu and pair it with a glass of wine of your choice.
Payten & Jones Wine Tasting
Following lunch, the tour takes a different turn with a visit to Payten & Jones, one of the boutique wine producers in the Yarra Valley. Behn Payten and Troy Jones are the masterminds behind this establishment, creating limited quantities of friendly wines that have unique personalities. They offer a range of wines, including the well-known chardonnay and pinot noir, as well as some Mediterranean varietals and syrah.
Tasting at Coldstream Hills Vineyard
The afternoon program involves a trip to the Coldstream Hills Vineyard located in Coldstream. James Halliday, a renowned wine author and critic in Australia, established this vineyard in 1985. The vineyard's wines are meticulously crafted and have received accolades at several wine exhibitions, particularly the chardonnay and pinot noir.
Tasting at Medhurst Vineyard
The last destination on the itinerary for the day is the delightful Medhurst Vineyard. The vineyard, which has been family-owned since 1999, is situated on a 35-acre property with a pleasant elevation in the foothills of the Warramate Ranges. They specialize in producing a small but exquisite selection of table wines that have an elegant flavor.
Time to Head Off
Upon concluding your Yarra Valley wine and food tour, all that remains is for you to sit back and relax during your return journey to base, where you will take a different route than the one you traveled in the morning.
In the event that Medhurst Vineyard (closed on Tuesdays and Wednesdays) or Coldstream Hills Vineyard (closed on Tuesdays, Wednesdays, and Thursdays) are not available for visits, the tour will make alternative arrangements to visit other prominent vineyards in the area, such as Punt Road, Oakridge, Dominique Portet, or Hubert Estate Vineyards.
5 Star Reviews for This Tour
Had an absolutely amazing time on our tour. Well organized and run, every little aspect of your day is thought out with client comfort in mind. Paul knows his wine and it makes the day all that much better. Great choice of wineries with a diverse range of wines to sample. Lunch was the icing on the cake. Customer service was impeccable. Would highly recommend.
Great locations, great wine, and a really great host to show you around. Can't recommend the tour enough!
Great wineries tour,good itinerary, safe and well organized, upper quality. Paul as a guide has a vast experience with the region, and the local wine industry as well as the great variety of wines. If you are doing a winery tour nothing better than with a guide that understand about wines.
Ready to Book the Valley's Best Tour?
Pricing, availability and the ability to book can be found above but if you've got questions speak directly with Julie or shoot us a message for a fast response.
Share this tour with your friends